---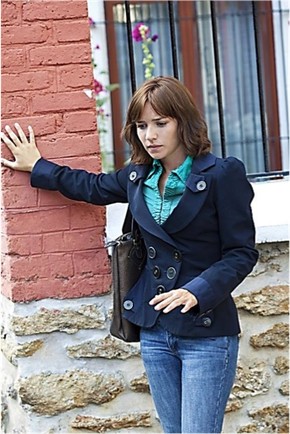 Dizziness and vertigo are complex symptoms that have many causes, many presentations, many characteristics, and many layers. What causes you to be dizzy or to feel vertigo is not the same as what causes someone else to feel the same, or a similar, way.
Some characteristics of dizziness and/or vertigo include:
Feeling dizzy when going from laying down to sitting
Feeling dizzy when going from sitting to standing
Feeling like the room is spinning around you
Feeling like you are spinning around the room
Feeling wobbly, like you may fall
Feeling like you don't know where body parts are (such as your feet or legs)
Feeling like your vision is off (impaired depth perception, feeling like your eyes are crossed, etc.)
Constantly feeling dizzy
Only feeling dizzy at certain times, like after eating
Plus many others
Every characteristic of your particular presentation of dizziness and/or vertigo is an indication of what the underlying cause is. Each presentation of dizziness/vertigo is related to the neurological connection and the anatomical positioning of the structures that detect and transmit orientation of where the head, the eyes, and the brain are. Every one of them gives you a different feedback in the internal structures versus the external perception of the world around you.
Vertigo/Dizziness Types and Causes
There are two main types of vertigo: peripheral and central. Peripheral means that the cause is somewhere outside of the central nervous system (although these still affect the central nervous system) and if the cause is central, it is within the central nervous system. The following are some peripheral and central causes of vertigo and/or dizziness:
Peripheral
Benign Paroxysmal Positional Vertigo (BPPV)
Labyrinthitis
Ménière's disease (endolymphatic hydrops)
Vestibular neuronitis
Perilymph fistula
Mal de debarquement syndrome (MdDS)

Central
Low Blood Pressure (Hypotension)
High Blood Pressure (Hypertension)
Low blood sugar (Hypoglycemia)
Malnutrition
Vestibulopathy
Cerebellar disorders
Brainstem disorders
Dysautonomia
Infections
Leaky gut
Kidney Disease
Toxicity
Neurological insults to various brain regions (such as the brainstem, cerebellum, and vestibular pathways)
Hormonal imbalance
Electrolyte deficiency or imbalance
Neurotransmitter failure or imbalance
Leaky Blood-Brain Barrier (BBB)
Sensory mismatch between body receptors and brain receptors
Ocular nystagmus or square wave jerks
Frontal lobe disorders (such as dementia, Parkinson's disease, or progressive supranuclear palsy (PSP), Tauopathies, alpha-synucleinopathies, Lewy body inclusions, etc.)
Vestibular migraine
Plus others
You should see right away that dizziness and vertigo are symptoms with many possible origins. So, how do you determine the origin of your dizziness? Well, it requires a thorough and comprehensive approach that includes an extensive review of your medical history as well as an examination that investigates what is happening in all of your body's regions and systems (your nervous system, including your brain, your cardiovascular system, your organ system, your immune system, your endocrine system, etc.).
When you go for treatment for your dizziness/vertigo, you should ask yourself: If you don't know where the problem comes from, how effective is any treatment going to be? Furthermore, if you do find the cause, is the treatment you get restoring normal function or masking the cause?
For more information on the possible causes of dizziness and vertigo, click here.